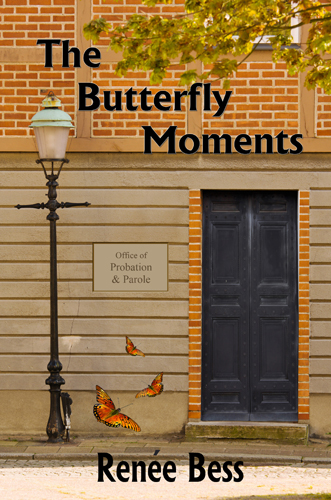 The Butterfly Moments
Regal Crest Enterprises, LLC
ISBN: 978-1-935053-37-8
Date of publication: September 10, 2010
A burned out Alana Blue grabs an opportunity to leave her twenty-plus year career as a Parole Officer in Philadelphia. Her job becomes more difficult when she must supervise Rafaela Ortiz, a P.O. with a history of sexual misconduct. Alana's life becomes more complex as she fends off verbal attacks from her homophobic daughter, Nikki.
When a university student is brutally murdered and left abandoned on a property near Alana's neighborhood, Detective Johnetta Jones of the Brighton Township Police Department is assigned the case. Detective Jones investigates a short list of suspects, one of whom is in Alana's caseload. Johnetta remembers interviewing Alana about a different criminal case a year earlier. Alana recalls that interview, also. Mature, serious, and far from impetuous, neither Johnetta nor Alana acted on their fleeting attraction to one another then.
Will solving a girl's murder unmask hidden truths that will prevent them from pursuing a relationship now? Will Alana ignore her instincts about Rafe Ortiz, or risk her feelings? Will Johnetta's belief that life offers possibilities nudge her toward Alana?
Some people show you who they are. Others show you who they want you to see. Sifting the truth from all the possibilities can be as difficult as counting the markings on a butterfly's wings.
FINALIST,
2011 GOLDEN CROWN LITERARY SOCIETY AWARD